Two recently published surveys point to an improving picture for the Algarve property market. The 10-10-10 report from ILM Group in conjunction with Property Lynx concludes that a bottom was reached in the first half of 2012 and that the residential tourism sector is beginning to pick up. The RICS/CI Survey for February 2013 covering the whole of the Portuguese housing sector reports that confidence amongst agents is at its highest in two years.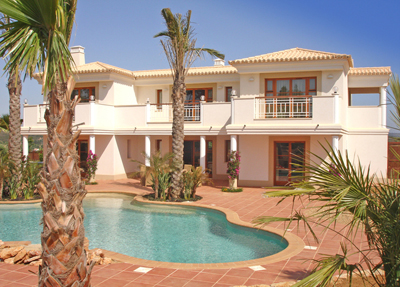 The ILM report surveyed 10 Algarve estate agents and found that 70% were reporting increased buyer confidence, and higher volumes of offers and transactions. A similar percentage agreed that sellers were being more realistic about pricing.
Significant increases in transaction volumes were noted in both the sub-€500,000 and the €1,000,000 plus brackets, with a corresponding decrease in the bracket in between. The lowest downward change in prices (-3%) was for luxury detached villas on the coast. These and properties on recognised developments continued to command prices of between €3,000 and €4,000 per square metre.
Buyers were characterised as highly discerning, with key decision factors being value for money, quality, lifestyle benefits, running costs and travel time. A greater proportion of buyers are now looking to relocate permanently or retire to the Algarve (40%) rather than simply to acquire a holiday home.
The biggest market (46% of buyers) remains the UK, with a wide range of other nationalities represented at volumes of between 2% and 6%. These included Russia and CIS, Canada, South Africa, Sweden and Norway.
Among those who viewed but did not purchase, the biggest obstacle was price. This was despite the greater realism reported among sellers. The next biggest obstacle was the difficulty of obtaining mortgage finance.
The broader-based national RICS/Ci Survey did not see the same trend to higher transactions, but rather a continued picture of falling prices and transaction volumes. On the positive side, the level of new enquiries was stabilising and the confidence among agents had improved by the highest margin in two years.
In January Portugal concluded a successful 5-year bond auction for the first time in 2 years, at a yield of 4.9%. This was an important milestone in regaining access to long-term bond markets and helped to improve confidence in the country's future as a member of the eurozone. As another mark of this confidence, and after a 12 to 18 month absence, some lenders are returning to the mortgage market. Anglo Portuguese Mortgages reports five banks now actively soliciting non-resident business with loan-to-value ratios of up to 75% and interest rates at around 5% over EURIBOR.
JNDT
4th April 2013