Despite the general slow-down in the Portuguese property market, there are plenty of lenders ready and able to finance purchases by non-residents. However, the loan-to-value (LTV) ratios are lower and the interest spreads are higher than a couple of years ago, with affordability is a key issue.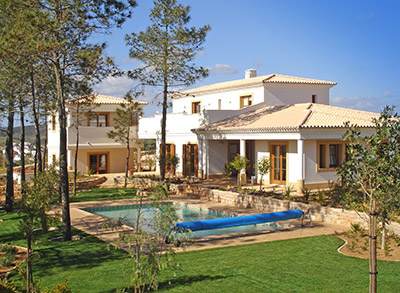 Yours for 25% down
Anglo-Portuguese Mortgages are one of the leading brokers specializing in loans to non-residents, whether for an existing or off-plan property. Managing Director Clive Statham says: "We are working with more than half-a-dozen Portuguese banks who are actively lending to non-residents."
The maximum loan-to-value ratio likely to be achievable is 75%. This is currently offered with a 3.2% spread over EURIBOR.
The banks are typically looking for an affordability ratio of 35%, meaning that 35% of your income must be free and available to service both interest and repayment of all long-term debts.
If the interest rate is the most important factor, then the lowest available is likely to be between 1.8% and 2%, but for a maximum of 60% LTV. The lender offering these terms will also accept a slightly lower affordability ratio.
In the main, lenders are only offering simple mortgages combining interest and repayment, with terms of up to 30 years or to age 75, whichever is the lower. But it is difficult to generalize, with one large Portuguese bank apparently not lending at all, and another prepared to agree to three years' interest only, before repayments start.
It is also possible to obtain finance where the property is to be held in the name of a company, but with structures, spreads are approaching 4% or higher.
For more information about using a Portuguese property as collateral for a loan, please contact Anglo-Portuguese Mortgages on +44 1749 841115 or write to enquiries@angloportuguesemortgages.com