The least expensive city for hotel accommodation in Portugal so far in 2010 has been Portimão, with an average room price per night of €50, according to the Hotel Price Index Hotéis.com. The next cheapest cities were Quarteira (€51) and Vila Nova de Gaia (€55).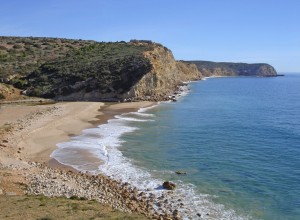 The figure for Portimão represents a drop of 11% relative to the same period in the previous year, and is in contrast to the general picture in Portugal, which shows stable or increased prices compared to 2009, indicating a broad recovery in the hospitality sector.
The most expensive area for hotel accommodation in 2010 was Cascais, with an average room price per night of €164, representing an increase of 28% over the figures for the corresponding period in 2009. The next most expensive was Vilamoura at €113, up 8% compared to 2009.
Cascais (28%) had the highest year-on-year increase. The next four areas with the biggest increases were all in the Algarve: Carvoeiro (22%), Tavira (18%), Vilamoura (8%) and Faro (6%).
Portimão's 11% price fall is surprising, given its proximity to Carvoeiro and the generally upward trend in the Algarve. The next biggest fall was registered by Estoril at 10%, bringing the average room rate in that area to €77. This drop is also surprising, given that the top Estoril hotels were running some excellent promotions.
The average room rates in Lisbon and Funchal, Madeira, maintained similar levels to 2009, at €85 and €90 respectively. In Porto, there was a small increase of 3% to reach €71.
Portugal as a whole maintained an average room rate of €84, which was up by 1% compared to 2009.
Nuno Sales Ponte, Manager of Hotéis.com, commented that the figures confirm growing confidence among hoteliers in being able to maintain or increase prices, which have remained at very low levels over the past review period. At these levels, he says, it is still easy to find excellent quality/price relationships.
Focusing on price variations, the survey conducted by Hotéis.com is based on a network of approximately 91,500 properties, situated in more than 15,750 locations worldwide, and represents an exhaustive analysis of hotel prices actually paid by guests, as opposed to advertised rates.