Portugal is Europe's newest tech hub. But you wouldn't know it if you didn't know where to look.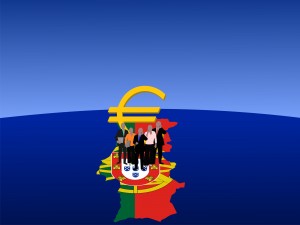 The little known truth is that Portugal has a startup industry like few others. At just 10 million people and a GDP of just $18,300 per capita, Portugal is punching above its weight. And it has proof.
Ever heard of Farfetch? Farfetch is the fashion industry's latest 'Unicorn', meaning its capitalization is over $1 billion. Beautiful isn't it?
And guess where the entrepreneurs who make these new conglomerates are coming from: Portugal. The founder of Farfetch, José Neves, has been in Portugal's fashion startup scene for decades. Now he's making it big worldwide, with international offices in New York, Los Angeles, Shanghai, Tokyo, and many more cities. Talk about explosive growth.
There's lots more too; I'd know. As a marketer and copywriter, I help startups like these grow. Here's a few more:
1. Uniplaces is the new booking service for university students. Uniplaces has over $27 million in bookings and isn't stopping anytime soon. They just received $24 million in venture capital to expand even faster.
2. Aficionata, Lisbon's 'Farfetch for Lingerie' is the latest break into the Iberian fashion industry. They're already building clientele and aim to become the go-to source for high-end lingerie in Europe.
3. Issho Technology, Braga's latest contender into the manufacturing technology industry. Issho Technology aims to revolutionize custom furniture design and manufacturing. Their technology lets you create, modify, and show a custom designs while handling all the back-end work from material costs to packaging instructions. Manufacturers create the customer's design, and everything is done, thereby saving them countless hours.
And here's a few more up and coming Portuguese startups:
4. Merkatsu, which aims to be the world's internet hub for niche marketplaces. They let anyone create a beautiful, easy-to-operate store in seconds while promoting their products at the same time. They've already partnered with several of Portugal's leading markets and associations, including Portugal Sem Gluten and Feira Das Almas in Lisbon.
5. Getsocial, Portugal's answer to social media analytics. Getsocial, run by João Romão, has expanded massively into the American market with thousands of American corporate customers already in love with their service.
There's so many others. Lisbon is crawling with innovative startups, in tech and otherwise, aiming to change the world. And they'll do it.
Why are they choosing Portugal? There's many reasons, but my clients tell me the same again and again. They are:
1. Portugal is innovative. Both Lisbon and Porto are bustling with energy, and there's even growing startup communities in the Algarve, Alentejo and Coimbra.
2. Portugal is a great place to live. Every entrepreneur I know raves about the beauty of the Algarve and surfing is a common passion for founders here. Portugal, and the Algarve in particular, gives up and coming entrepreneurs a place they can work in and love living in. It's paradise.
3. Portugal is cheap. Startups start small, often on shoestring budgets. That Portugal, and the Algarve in particular, is of such low cost shows that it's the place to be. 
So there you have it, that's the basics. Portugal is beautiful, but more than that Portugal is creating startups that are making waves. They've already rocked the fashion industry, who knows what else they'll change in the future. Startup culture has come to Portugal, and it's here to stay!
About the Author – Mitchell J. Loureiro
Mitchell is a Lisbon-based Marketing Consultant and Startup Copywriter. He specializes in helping startups demonstrate their value and break into new markets, with clients such as Barcelona's iLovePDF and Reality-Connect. You can learn more about him at his website or read his blog at http://www.liegegroup.net/blog/.