Last August, looking to stimulate its property market as well as its small-to-medium enterprise sector, Portugal introduced a Golden Residency scheme under which a non-EU person can obtain EU residency in return for an investment of €500,000 in property or €1,000,000 in a business.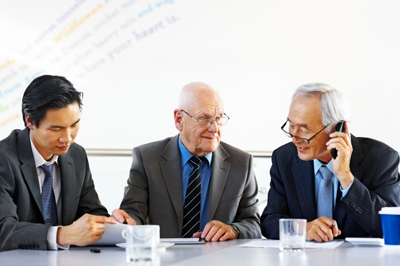 A major benefit of the Portuguese scheme is that it opens access, with no further passport or immigration controls, to the 26 countries of the Schengen area.
The property investment can be in a single or multiple properties, as evidenced by deeds of purchase, and by land registry certificates showing that the properties are free from liens or charges.
The business investment can be in a new or existing Portuguese business, as evidenced by a bank document showing the capital transfer, or a commercial registry document showing a shareholding of the required amount.
An alternative route to fulfilling the business investment requirement is to create at least 10 new job positions, registering them with the social security office.
The investment must be for a period of five years or longer, and, in order to maintain residency benefits, the visa holder must spend an average minimum number of days per year in Portugal. Initially the requirement was 30 days, but this has since been reduced to 7.
The visa holder may apply for family reunification, and, after 6 years of residence, for Portuguese citizenship and a passport. To apply for citizenship the applicant must be able to speak Portuguese.
Ireland already has a similar visa scheme for non-EU persons investing €1,000,000 in a business, or €500,000 in property and a further €500,000 in 5-year immigrant investor bonds yielding an AER of 1%.
In November, 2012, Jaime García-Legaz, Spanish secretary of state for commerce, announced that Spain was considering the introduction of a similar scheme, offering residency in return for a property investment of only €160,000.
A lower threshold would open up Schengen residency to a much wider group of non-EU nationals, creating dynamics that may be difficult to control. The Spanish announcement was of particular concern to Morocco, whose officials feared that many of the 300,000 of its citizens who holiday every year in Spain would be tempted to take advantage of the offer, draining valuable capital from the country.
Following the introduction of the Portuguese scheme, Greece also let it be known that it was considering "Easy" 5-year visas for those investing €300,000 or more in property, although, unlike the Portuguese scheme, the 5 years would not help to qualify for citizenship.
Neither Spain nor Greece has since put forward any more concrete proposals or actual laws, leading to the suspicion that the November 2012 announcements were designed more as "me too" place holders
than to signal serious intent. Or their plans may have run into powerful opposition from Northern Schengen neighbours such as Germany and the Netherlands, already struggling with the contentious politics of immigration.
The most successful working scheme to date is that of Cyprus, where the property threshold is set at €300,000, similar to the proposed Greek level. Each family member being granted Cypriot residency must also make a 3-year bank deposit of €30,000.
Residency in Cyprus also promises visa-free travel throughout Europe, with Cyprus set to join the Schengen area by 2016. However, this accession depends in part on resolution of the dispute between the Republic of Cyprus and Turkey over the Turkish-occupied north of the island, with partition looking increasingly more likely than reunification.
So-called golden visas have been actively marketed for some time to both the Russians and the Chinese, who are mostly looking for an escape route from possible political or economic trouble at home, rather than for a property to use for holidays or retirement. To these investors, financial returns are more important than lifestyle benefits.
Another motivation is to be able to put children into European schools and to visit them without difficulty. According to the 2012 Hurun report, 85% of China's 1.4 million dollar millionaires plan to send their children overseas for their education. The Russian elite has similar aspirations.
So it is no surprise that, with the much lower prices now on offer, golden residency buyers are snapping up bargains. An official survey found that between August and October 2012 more than 600 Cypriot properties were sold to the Chinese alone.
These sales are mostly being made through intermediary networks that have become established over the past few years, reaching into the Chinese heartland and other markets to deliver a one-stop solution to property, investment and legal issues. Spurred by their success, new sales networks are also coming on-stream.
Portuguese developers and banks are now actively teaming up with such networks with a view to liquidating their inventory backlogs. But these sales will come at a high price, both in terms of the discounts required to match the lower prices now available in the open market, and in terms of the commission levels required to service a more sophisticated, multi-level, intermediary network.
Enterprising non-EU buyers can obtain better prices by sidestepping this emerging sales infrastructure and by approaching agents and private sellers directly.
Whether sales come about as a result of larger scale group visits or from independent buyers, the golden visa initiative is likely to boost Portuguese property sales and help to promote a market recovery that will benefit developers, banks and existing owners alike.
The Portuguese government brochure is available here:
http://www.sef.pt/documentos/56/BrochureENARI.pdf