Census 2011: the Algarve population has grown by 55,000 in the past 10 years while depopulation of the interior continues.
According to the preliminary results of the 2011 census, the Algarve and Madeira are the two regions of Portugal showing the largest increase in population over the past decade.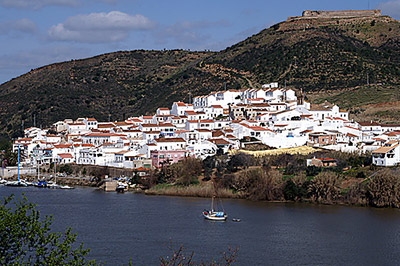 Despite its beauty, Alcoutim is suffering depopulation
In the Algarve, population growth was 14% while in Madeira it was 9.4%. According to the results, the Algarve now has 450,484 residents compared to 395,218 a decade ago.
These two regions also experienced the largest increases in numbers of housing units (36.9% in the Algarve and 36.0% in Madeira) and in buildings (24.9% in the Algarve and 23% in Madeira), a growth that we can presume is due to the importance of tourism in these regions.
However, in contrast to these indicators of development, there are some exceptionally negative trends, particularly as regards the depopulation of the interior.
For example, the municipality of Alcoutim lost 23.2% of its resident population over the 10 year period in question, with the number of families reduced by 14.4%, even though there was an increase of more than 19% in the number of buildings. This council area in the north eastern Algarve actually witnessed the greatest loss of population in the entire country over the last decade, followed by Armamar (-21.9%), that also saw the loss of more than a fifth of its population.