With its beautiful beaches and abundant sunshine, a fortnight in the Algarve is the perfect opportunity for some well-earned rest and relaxation. The region's Mediterranean diet is rich in nutrition, but a fortnight without any exercise could see you lose hard-earned results from your regular healthy regime.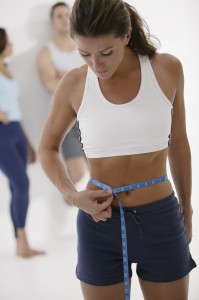 The good news is that, whilst on holiday, you can maintain a regular diet and exercise programme. Here we consider the best ways to stay fit in the Algarve and even to add to your holiday enjoyment.
It's easier than you think
A sensible holiday programme will help maintain your level of fitness while allowing you to enjoy the rest of what's on offer locally. Once your holiday is over, you will return home feeling refreshed and keen to resume your regular fitness routine.
Staying fit is easier than you think. For a great cardiovascular workout, all you need is a pair of running shoes. Your holiday training should be lighter than your routine at home, as you don't want to suffer sore muscles and pains from over-exercising. Take a jog along one of the many local beaches or cliff paths and enjoy the view, especially during sunset when it's getting cooler. Inland, the Algarve is a serene and sparsely populated countryside criss-crossed with undulating tracks. AlmaVerde reception staff can give you information about jogging routes to suit your fitness level.
Resistance bands or weights are too heavy to include in your holiday luggage. Instead, fill two empty 1 litre water bottles with water or sand to provide sufficient resistance for an upper-body workout on the beach. If the bottles are still too light for you, increase the number of times you complete an exercise movement, or challenge your body with push ups or sit ups, exercises that require no equipment at all.
A deflatable stability ball isn't too heavy to pack and, once inflated, can be used as a seat or bench for an upper body workout. A skipping rope or small exercise mat can be used for training and stretching. You can also prepare an exercise chart to use as a record of your progress.
There are regular classes at the AlmaVerde Studio in Yoga, Zumba dance, Nia dance, and even Tai Do, a Japanese martial art that develops strength and agility. All ages and fitness levels are welcome.
A healthy holiday diet
Fruits and nuts are great snacks and are readily available at local stores and markets. Berries in particular are full of antioxidants which can help fight disease, and contain plentiful fibre to help lower cholesterol levels. They are also naturally low in sugar and are a refreshing snack for a hot day.
Whey protein powder is an inexpensive meal replacement product. Whey is a protein in cow's milk and is an excellent source of high quality protein, helping to preserve muscle mass. For ease and convenience, a whey protein shake is a great way to stay healthy while on holiday. Protein can also be found in foods such as chicken, fish, eggs and beef, all which are staples of the Algarvian diet.
A nitric oxide supplement can increase energy levels during a workout and can help you to lose fat. Research suggests the consumption of a supplement containing nitric oxide can help maintain healthy blood circulation and protect your heart during exercise, especially if trying to maintain a high fitness level. It also supports the immune system by helping it fight against bacteria and viruses.
Make sure you stay well hydrated and drink plenty of water during the day. The ambient weather conditions should always be taken into account when developing your exercise plan.
Maintaining fitness levels
There are plenty of healthy pastimes to pursue whilst in the Algarve. Swimming can be a great way to help maintain your fitness levels. AlmaVerde villas include large, well maintained pools that can be heated during the cooler months. Swimming is a good low-impact exercise, and you can do it any time of the day, even in between sunbathing sessions. For a perfect start to the day, wake up early and swim a few dozen lengths before the temperature gets too high. Treat yourself to a new swimming costume or pair of goggles before you leave. A new piece of kit can give you that little extra incentive to exercise.
Mountain biking helps to keep you fit while you explore more of the local area. AlmaVerde has good quality bikes for rent and also provides safety equipment, maps and advice on suitable trails.
The synthetic grass tennis courts at AlmaVerde are the best in the area. You can simply rent a court, join a regular group event, or book a series of coaching sessions or clinics with AlmaVerde's resident professional.
For the more adventurous, local water sporting opportunities include surfing, wind-surfing, kayaking and dinghy sailing. Lovers of extreme sports can enjoy kite-surfing and even sea cliff climbing. The Western Algarve is a DWS (deep water soloist) paradise, with hundred of local routes of varying difficulty now marked out, from intermediate to the most challenging.
Always be realistic about how often you want to work out and don't be too tough on yourself. Your primary objective is to relax and escape the usual stresses of daily life.
Julie Turner
October, 2013